2018 New Products chicken feeding system automatic poultry auger feeder
Packaging:

standard package

Brand:

BY

Place of Origin:

Hebei, China (Mainland)
Product Description
2018 New Products  chicken feeding system automatic poultry auger feeder
Product Desciption                                                                                                                           
Product Introduction of automatic poultry feeder for broiler and breeder

1.The automatic poultry auger feeder is solid and reliable through the application of high quality materials

and components.

It's 100% Polypropylene Made,Very Firm and durable ,long using life.The pan is extremely resistant to the 
different types of high pressure and force impact.
2. Whirl ring can prevent chickens from scratch the feed out. So it can save feed.
Adjustable ring can adjust feed volume to ensure that the feed is fresh and adjust the speed of feed delivery .
3.All  functions and very low maintain cost,easy to assemble and unload and wash,high degree of automation,
save your time.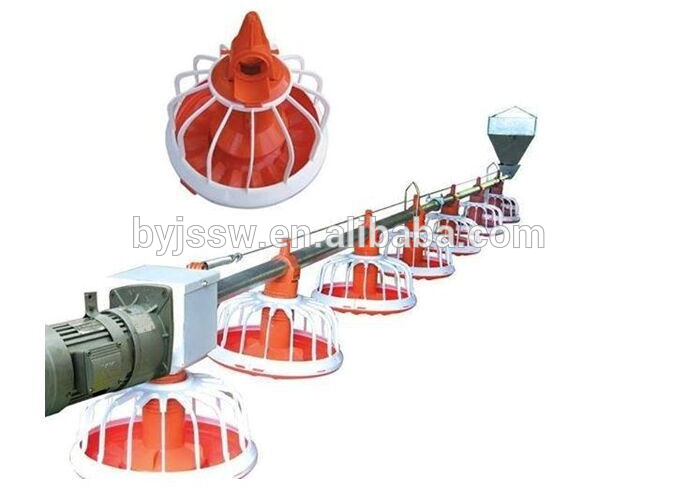 Product Display                                                                                                                                 

1.Main feed line system
Main feed line system is a complete set of automatic main feed delivering system, 
include one chicken feed conveying pipe, silo or hopper, auger, drive motor and a chicken feed level sensor. 
Main Feed line is mainly used to deliver feed from silo to the vice hopper in the poultry house. 
2. Automatic feeder pan feeding line system
Performance parameters of feeding line system:
(1) High-quality special driving reduction motor.
(2) V-shaper Bin(with hopper)
     Bin volume: 115L, hopper volume :38L
     Material: hot-dip galvanized sheet.
(3) Feeding system
     Diameter of conveying pipe: 45mm
     Material: hotdip galvanized sheet pipe with the zinc coating amount of morethan 275  square meter.

                    Helical spring auger from South Africa feeding capacity:450kg/h.
(4) Sensor from Israel: time delay range0 to 2 hours.
There is one feed sensor at the end of main feed line, which can control the drive motor on & off to realize 
automatically delivering.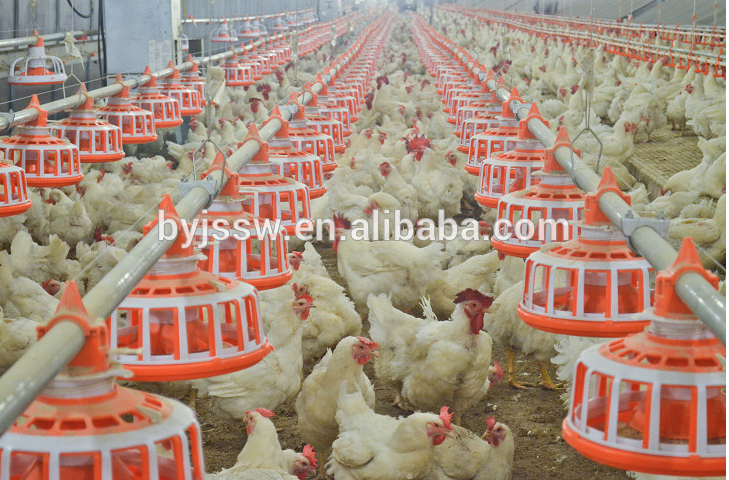 3 .Automatic nipple drinking line system
This system can provide fresh and clean water for poultry which is crucial for the growth of Poultry. 
The drinkers can be triggered from 360 degree which helps young birds start well and makes drinking easier.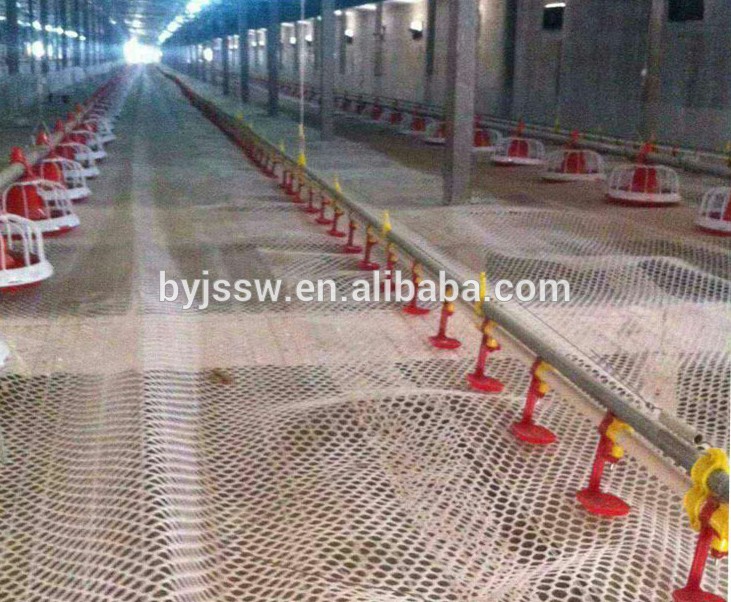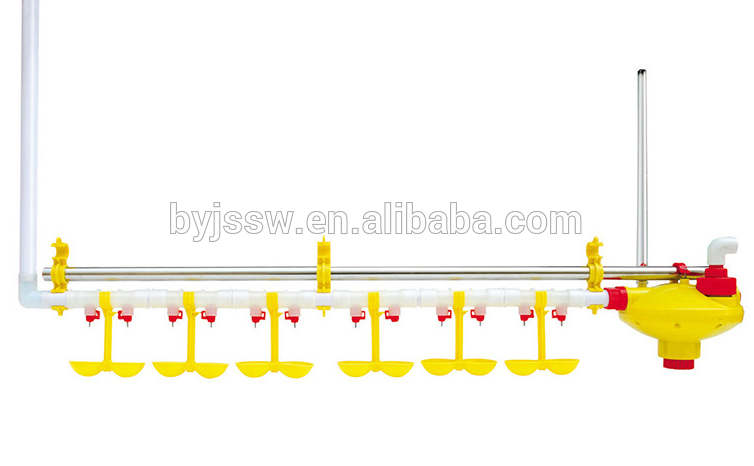 Advantage                                                                                                                                           
One person is enough for one house.
Easy operate.
Easy install and remove.
Can reduce bacterial infection,improve chicken lifetime.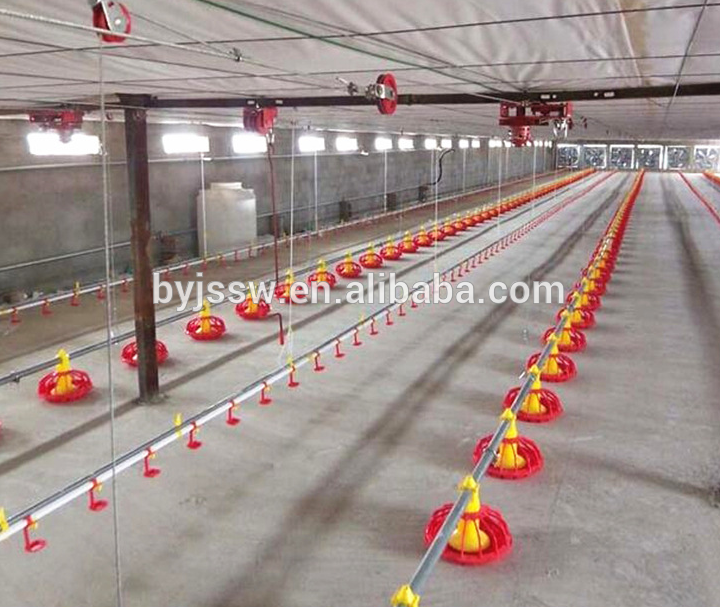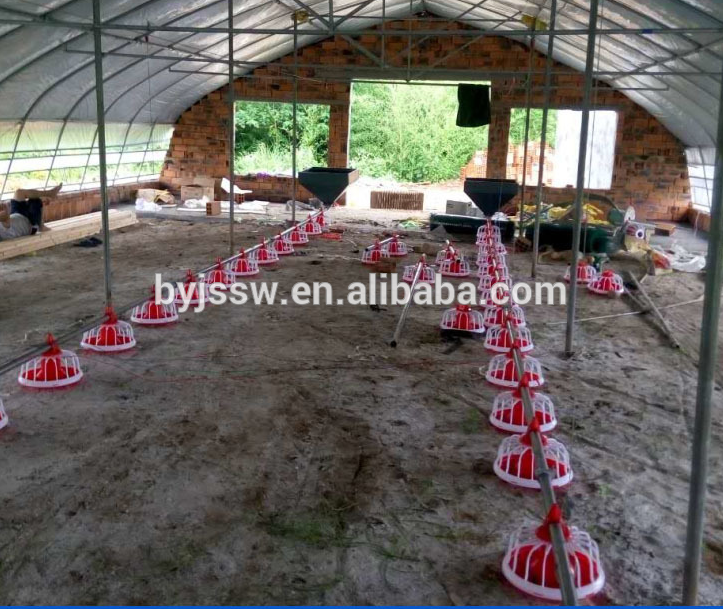 FAQ                                                                                                                                                    

1. Q : How do I pay for my purchase order of automatic poultry auger feeder?
A : T/T, L/C ,Western Union; Paypal, etc.

2. Q : What's the MOQ?
A: Our MOQ is 100pcs.
3. Q : What's the delivery time?
A: It will take about 10 days to finish an order after received the Advance payment. But the exact time is according to actual situation.
4. Do you supply other poultry equipment?
Yes, including poultry layer cages, broiler cages, baby cages, Fan, cooling pads, etc.
Cotact information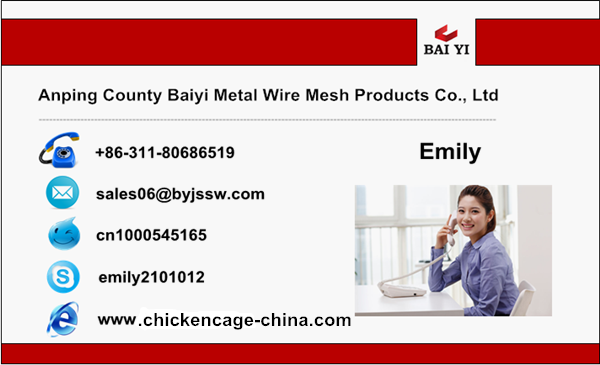 Product Categories : Chicken Cage and Equipment > Automatic Pan Feeding & Drinking Line